You will find Sanibel island and city in Lee County, Florida, and chances are that you will fall in love with this place. There are plenty of things you can do here, and you will find amazing beaches, famous for their shells as well as impressive wildlife here. Here are 20 things you can do on Sanibel island to make your time here one of the most pleasant experiences! 
1. The Bailey-Matthews National Shell Museum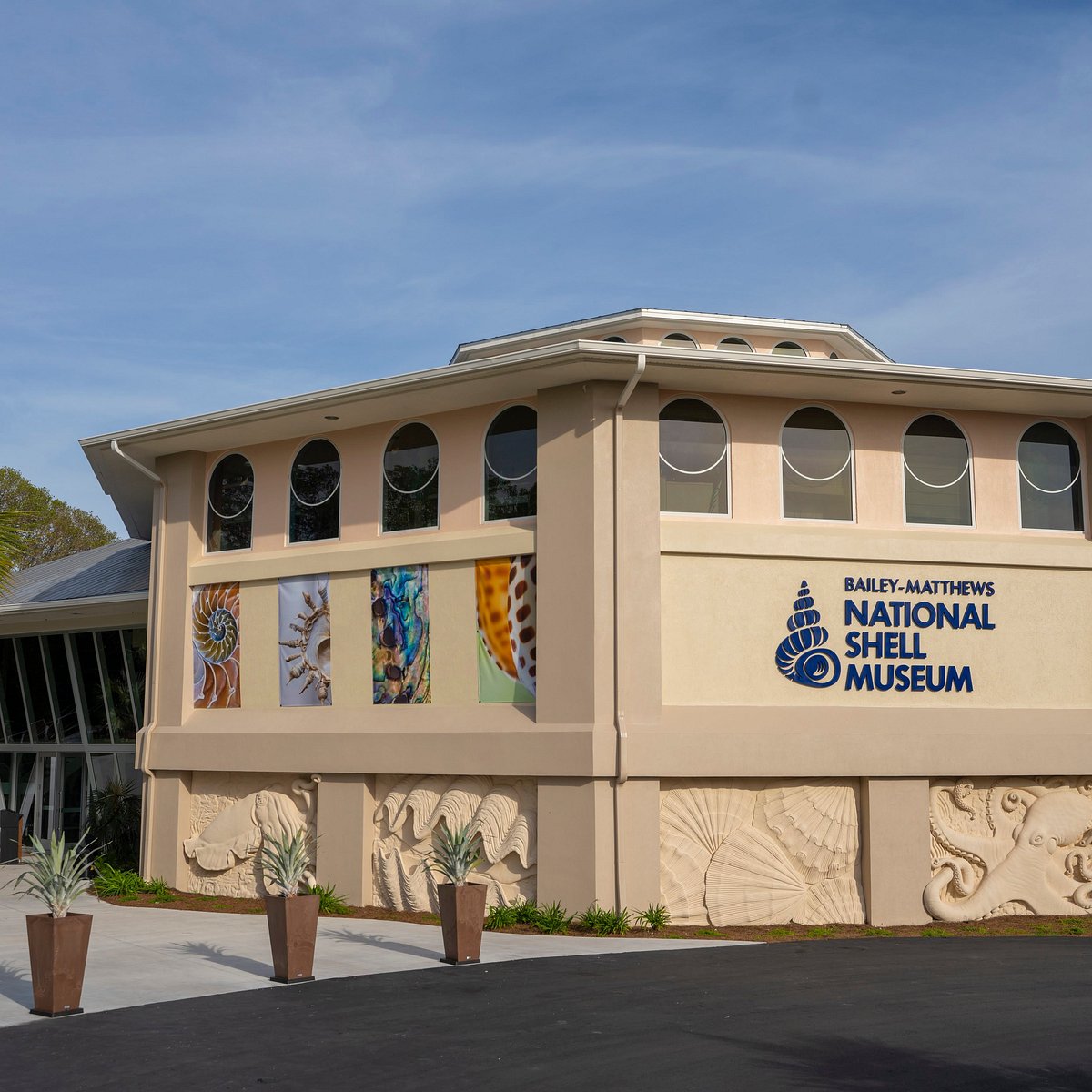 If you want to do more than admire the beauty of shells, at the Bailey Matthews National Shell Museum you can learn interesting information about different shell categories. If you visit this museum you will know to differentiate shells, and you will know how each type of shell was formed. Also, here you will find a few of the biggest shells in the world, with impressive shapes and colors.
At this museum, you will find information about the Calusa people, who were the first people living in Sanibel. You will learn how they used shells in their daily lives and what were their main activities. 
Find this museum at 3075 Sanibel Captiva Rd, Sanibel, FL 33957, 239-395-2233. 
2. Bowman's Beach
Bowman's beach is one of the most popular beaches to check out while you are on Sanibel Island. You will find this beach in the middle of the island, and it offers great scenarios for romantic walks, impressive sunsets, and sunrises as well as great swimming water. You can also find some very interesting-looking shells on Bowman's beach and windsurfing is very popular here.
This beach is ideal if you are spending a vacation with your kids. Plus, there are plenty of areas for barbecues and picnics as well as restrooms and showers. If you are looking to spend a day at the beach, don't miss Bowman's beach! 
3. Sanibel Causeway
The Sanibel Causeway brought a lot of tourists to the island starting in 1963 when the road was finished and opened for circulation. Before the causeway, this island was a beautiful, secluded area, connected to the other locations via ferries. Once the Sanibel Causeway was open, Sanibel became part of the Causeway Island Park along with Punta Rosa. The road itself is impressive and it connects the three beautiful bridges. Driving on these bridges is not only beautiful but also very relaxing. And such a drive offers you a charming view in any direction you are looking towards. Also, the causeway allows you to go to other places faster than with one of the ferries and add some diversity to your trip! 
4. Clinic for the Rehabilitation of Wildlife
If you are in Sanibel, you have to visit the Clinic for the Rehabilitation of Wildlife. This is a place that offers great care and love to those animals in need, to protect and conserve the wildlife of the island. The Clinic for the Rehabilitation of Wildlife (CROW) is home to over 3,500 animal patients each year and it covers an area of 4,800 square feet. 
This center offers interesting internship programs to students and veterinarians equally and can be visited by anyone interested in finding more about the diversity of Sanibel wildlife. Its focus is to offer valuable education regarding veterinary research as well as medical research to offer better care to different animal species. 
You can find this clinic at 3883 Sanibel-Captiva Road, Sanibel Island, FL 33957, Phone: 239-472-3644. 
5. Big Arts
Are you a fan of the arts or maybe an artist yourself? If this is you, visiting Big Arts should be on your list. Big Arts was created in 1979 by a group of local artists and it is home to many artistic events ever since. You never know what you will find here from great theatre plays to exciting concerts that cover all musical tastes. There is a Schein Performance Hall with 409 seats where most concerts are hosted and Herb Strauss with 139 seats. If you want to enjoy some visual arts, there are plenty of such exhibitions as well as several courses you can join at the Big Arts center.
Big Arts is located at 900 Dunlop Rd, Sanibel, FL 33957 and you can find out more information by calling them at 239-395-0900. 
6. The Botanical Gardens
Plant lovers will find true heaven if they choose to visit the Botanical Gardens in Sanibel. You will find here hundreds of plants, most of them native to Florida but also species from other areas with a tropical climate. There are great collections of plants such as bromeliads, orchids, palms, and even certain fruits, and they are all organized in a way that makes it easier to admire them. Birdwatching enthusiasts might also have a great time here as there are many local birds 
7. Tarpon Bay Explorers
Tarpon Bay Explorers is a center situated within the J.N. "Ding" Darling National Wildlife Refuge that will offer you the possibility to observe wildlife even closer and enjoy some exciting kayak tours. Each tour you choose has a different theme and you will learn precious information from all of them. If you take the mangrove kayak tour, for instance, you can watch alligators and different species of birds in their habitat, unaltered by human hand. These are unique experiences that you can have on Sanibel island and you shouldn't miss them!
If you are a bird lover you have to try the Sunset Rookery Paddle since it will take you exactly where the rarest bird species are. You can observe these beautiful birds during a relaxing sunset and take incredible pictures. 
Find this exciting place at 900 Tarpon Bay Rd, Sanibel, FL 33957, Phone: 239-472-8900. It is a great experience for kids as well since there are plenty of activities they can enjoy. 
8. Blind Pass Beach
Looking for a romantic and peaceful area? If so, you can head to the Blind Pass beach. Here you will find beautiful and colorful shells to admire and some you might want to take home too as they are the perfect souvenirs. However, the currents on this beach are stronger than usual so, it is not recommended to venture into a swimming experience. Besides currents, sharks can also be a threat, so it is better to enjoy this beach from the sand and among the shells. Sunsets here are impressive, and you will love to enjoy one along with your significant other!
9. Sanibel Island Lighthouse
If you pass by the Sanibel Island Lighthouse, you might not be as impressed at first sight but this lighthouse has an interesting story that makes it worth a second look. The construction is 98 feet tall, and it is made of iron. This lighthouse was built in 1884 and served to assure safe access to the entrance to San Carlos Bay. You will not be able to get inside the lighthouse as it is not open to the public but it is surrounded by a very attractive beach area and it makes for an impressive point to have nearby as you relax on the sand. Getting some beautiful pictures with this lighthouse in the background will offer you some great memories as well. 
10. Great Calusa Blueway
If you want to enjoy the natural side of the island, you will love the Great Calusa Blueway. This is a kayak and canoe trail with a length of 190 miles, clearly marked so you can't get lost while you are exploring it. This trail is a great experience for both beginner and expert kayakers, and it can offer you a taste of adventure during your vacation. 
This kayak trail starts at Estero Bay, goes through Matlacha Pass and Pine Island until it reaches the final point at Caloosahatchee. You will witness the natural habitat of many species of animals, from which the most popular ones among tourists seem to be the dolphins. 
11. Sanibel Captiva Conservation Foundation
Another tourist point that you don't want to miss while you are on the island is the Sanibel Captiva Conservation Foundation. The purpose of this Foundation is to maintain the natural habitats in this area so that the animals that live here can have all the conditions they need to thrive. You can try out the four miles of trails offered for visitation by the foundation and witness the way natural life develops in Sanibel island. There is also a butterfly house that children, as well as adults, will enjoy, an observation tower, and an attractive souvenir shop. You can even purchase native plants to bring back home with you.
Find this place at 3333 Sanibel Captiva Rd, 239-472-2329, and you will not regret checking it out!
12. Il Cielo
If you are looking for a romantic and elegant dining place, Il Cielo has everything you need from inviting decor to excellent food. This restaurant looks like a piece of art with plenty of art-deco objects around its design and an impressive iron staircase as well as a charming terrace. Inside the main room, you will find a sky-blue dome that covers the space, creating a relaxing atmosphere for everyone who decides to eat here. The food you will find is delicacies from local cuisine, with fresh ingredients and interesting flavors. Chances are that you will come back to this restaurant once you give it a try.
You can find Il Cielo at 1244 Periwinkle Way and make your reservation by using the phone number 239-472-5555. 
13. Bleu Rendezvous
One of the best bistros on the island is the Bleu Rendezvous. Here, you will find a delicious, French menu and a very relaxed ambiance to enjoy with your loved one. The interior of this bistro is eye-catching since it features the comfort and homey atmosphere you will find in a rustic house. Plus, the food is from French cuisine, but the chef loves to add a little bit of a twist to his dishes to offer customers a more interesting culinary experience. 
The bistro is located at 2430 Periwinkle Way and if you are planning to come here during season peak, I suggest you make a reservation at 239-565-1608, to make sure you find a free table. 
14. Periwinkle Place
If you want to do some shopping while you are in Sanibel, you can't miss the Periwinkle place. This is the main shopping area on the island and you will find some interesting items. It covers a surface of more than 40,000 square feet and there are over 26 stores and shops to check out. Plus, there is a day spa located in the area as well and plenty of restaurants to eat at. Men, women and children will find exactly the type of things they are interested in here, from clothes to toys and entertaining areas. The prices are covering a wide range so chances are that you will find items for all types of budgets. 
15. The Dunes Golf & Tennis Club
For those who love golf and tennis, there is an impressive club dedicated exactly to such activities! The Dunes offers you a different golf and tennis experience though, thanks to the natural habitat that surrounds it. It is a golf course with 18 holes, designed by Mark McCumber, and you will enjoy visiting it even if you don't play golf. The golf course is surrounded by impressive wildlife, giving you a unique experience. If you want to relax with a cocktail after a good game, there is a cocktail area as well as a beautiful swimming pool to hang out at. 
The Dunes Club is located at 949 Sand Castle Rd, and you can use the phone number 239-472-3355 for reservations. 
16. Sweet Melissa's Cafe
Who doesn't like a delicious cup of coffee or tea with a rich flavor? If this is part of your relaxation routine, Sweet Melissa's Cafe is the place to go to for such treats. But you will find plenty of dishes here besides coffee. Sweet Melissa's cafe is the most appreciated restaurant in Periwinkle Place, and you can enjoy unique flavors for breakfast, lunch, and dinner. The atmosphere here is inviting, so you will most likely be tempted to try out several dishes on the menu. It is a great place for a romantic night out or simply for a coffee break during your shopping adventure in the area. 
17. J.N. (Ding) Darling National Wildlife Refuge
As you probably noticed, wildlife is one of the best attractions of Sanibel island, along with the shells you can find on the beaches here. In this refuge, you can see plenty of species of animals as there is the perfect natural habitat for them. For bird lovers, there are not less than 245 species of birds to observe here as well. There are also 30 specials of mammals, and you can observe them in a safe, yet completely natural habitat. The best way to see the wildlife here is biking or hiking but there are also driving trails you can take. 
The refuge can be found at 1 Wildlife Dr, Sanibel, FL 33957, United States, and you can use the phone number 239-472-1100 for more information. 
18. Sanibel Historical Museum and Village
If you want to take a glimpse at the life the original residents of this island had, you will find plenty of authentic examples at the Sanibel Historical Museum and Village. The village was founded in 1984, and it gathers seven houses that represent the life of the Calusa people. Inside each house, you will find authentic furniture as well as clothes specific to the Calusa people and certain decoration items. 
On top of these interesting houses, the museum hosts different events from concerts to lectures so it is a place to check out several times if you are on the island.
Find this museum at 950 Dunlop Rd, Sanibel, FL 33957, and call the phone number 239-472-4648 to see the schedule as it will differ according to the potential events that take place here. 
19. USS Mohawk CGC Veterans Memorial Reef
The USCGC Mohawk WPG-78 lies on the bottom of the Gulf of Mexico, and it is a memorial for US veterans. USCGC Mohawk WPG-78 was launched in 1934 and participated in World War II as well as other missions until it crashed in 2012. Nowadays, the shit hosts many species of fish and corals, and it is quite an amazing view. 
Chances are that over time, corals will cover the ship, making it the first artificial reef from a warship. 
20. Sissi Janku Art Studio
Sissi Janku is one of the most popular artists in Sanibel, and if you visit her studio you will have a lot to see and learn. She hosts classes for students that are interesting in painting and offers plenty of exhibitions to the public eye. Her paintings are representative of the tropical charm that you will find all around you on the island. Kids, in particular, are impressed by her paintings due to their bright colors, and they are curious to learn more which is why her art classes are very popular.
So, if you are interested in art, visit the Sissi Janku Art Studio at 2173 Periwinkle Way, and you will most likely be charmed!
Final thoughts 
As you can see, there is not a dull moment on Sanibel island as long as you know where to go and what are the best things to visit. Check out these 20 attractions and you will most likely come across many other beautiful places along with your exploration!