Lufkin is a city within the boundaries of Angelina County, Texas. According to a 2020 census, Lufkin has a population of 34,143, making it the largest city within the county. 
Named after Abraham P. Lufkin, this city was founded in 1884 but was not officially incorporated into the country until 1890. During its early years, the city went through an economic boom thanks to the increasing presence of the timber industry. Still, the city underwent substantial industrialization even when that "boom" settled down.
By the 1960s, the city started to transition from a poor, rural area to a more modern one, with improvements to the education sector and people's way of life. One way to improve people's way of life is by creating more attractions for the city's people to enjoy and attractions that bring in tourists.
1. Ellen Trout Zoo
Animals can be some of the most entertaining creatures to observe in their daily life. For decades, zoos across the country have allowed people to witness animals in what can closely resemble their natural habitat, and Ellen Trout Zoo does the same.
This zoo is home to more than 700 animals and has been able to attract over 100,000 yearly visitors steadily. If those many people come to this zoo in a year, they must have something worth seeing. You can find anything and everything at this zoo when it comes to animals. If you are looking to see alligators, they have them. If you want to see birds, they have various species; anything you want, they will have.
They even offer summer programs for middle and first-year high school students, so if you wish to stay for a while, here is a program the kids can join and get first-hand knowledge from the zoo workers themselves.
If you are looking for some fun in the sun, and the chance to learn about the environment and the animals that make them up, then Ellen Trout Zoo is the place you want to go.
2. Texas Forestry Museum
Lufkin was built on its timber industry during its inaugural years. It could very well be why it was able to go down its path of economic growth, so timber and forestry have a close association with the city. This non-profit has been collecting log relics since the 1950s, even before it became an established museum.
Their goal since their opening day has always been the same. To show the world the art that is trees, how to plant trees, and the process of cutting them down and processing them into items we use in our everyday life.
Learning can be the most powerful thing someone can do, so even learning about trees could shed some light on an area previously unknown to you. It can even be something that can act as the catalyst to pursuing a career in the forestry industry. It's a great moment to learn some new things about trees and how significant trees played in the development of Lufkin.
3. Kiwanis Park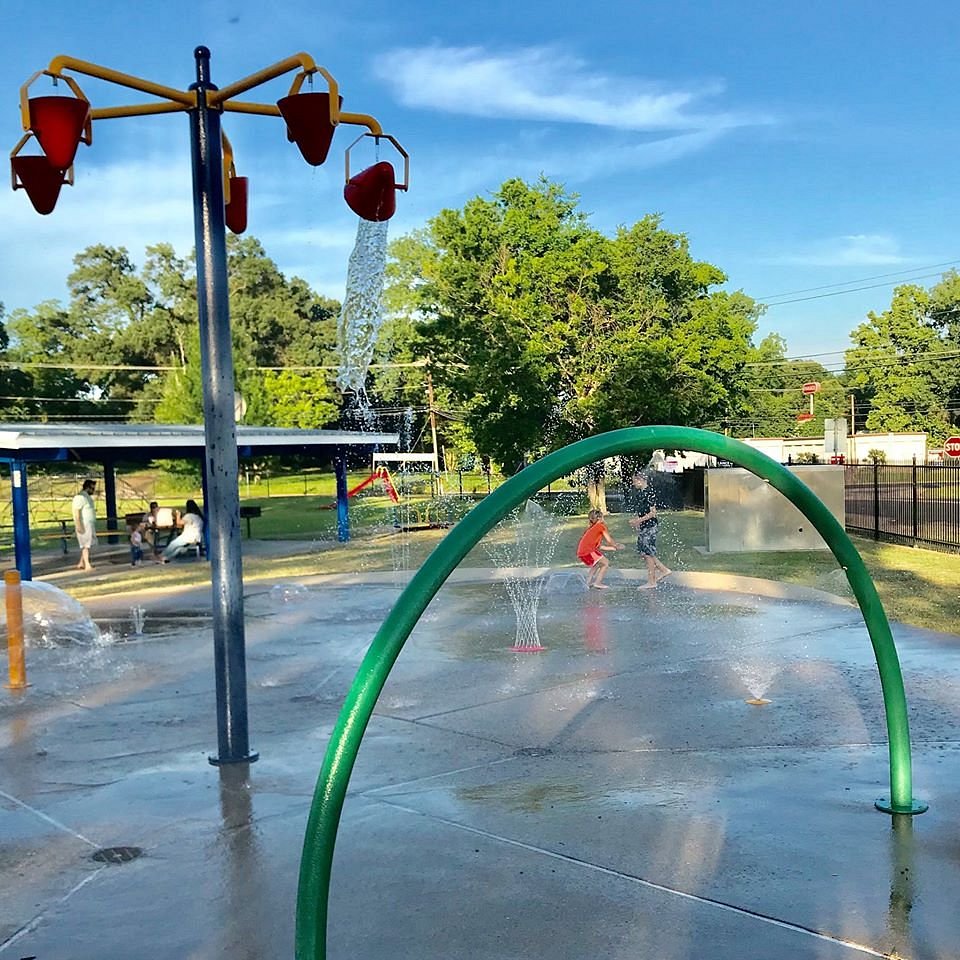 Taking time off from the daily adventures of a new city can be crucial to maintaining moments throughout the vacation. Kiwanis Park is the perfect place to put your feet up and relax before setting sail to your next adventures. It is filled with hiking trails and little playground areas for children to play in, so it can be the perfect place for a little family relaxation.
Of course, everyone always wants to do the big things, but the small intimate settings can bring a family closer together and make the trip a better experience.
So whether you go down the trails or take a chance to sit down and relax your feet, either way, it will be a time well spent at Kiwanis Park.
4. The Pine theater
Everyone likes a good movie or a performance, but what some people may complain about in some of the more well-known tourist cities in the crowds. Well, at Pine theater, you are not only sure to get a good performance or watch a good movie, but you will also have plenty of legroom.
This little theater hosts everything from movies to comedy shows. You can either look at some of the classic films they put on display or buy a ticket to one of the numerous performances they have on.
They even go as far as to attract high-profile acts as a little treat to another unknown city. You will not be disappointed with your choice as they always aim to please and only look to present top-notch quality acts that keep you entertained.
So, if you want to learn what the people of Lufkin find entertainment, take a step into Pine Theater. Once you walk in, you will never want to go back home.
5. Angelina County Farmers Market
When you walk into a new city, you are sure to see things that you don't see in your home city, and when you see these things, you may have the impulse to buy everything and take it home. Save that money and head to the Angelina County Farmers Market. This market is where you can find authentic local items made by the local people.
When going on a trip, the best thing to make a place feel natural and have a place in your heart forever is to bring a little piece of it back home.
Not only that, but it can also give you a chance to connect with the local population. In small cities, "everyone knows everyone," so getting a chance to be a part of that circle should be cherished and enjoyed. This melting pot allows you to make new friends, build new experiences, and maybe even discover locations only a local would be able to show you.
The farmer market is a breeding ground for hospitality and connection, and who does not like connecting on vacation. Head to the farmers market and grab a piece of Lufkin memorabilia that will live forever in your heart.
6. Naranja Museum-Natural History
From the time of Jurassic Park to now Jurassic World, the country has always had a fascination with dinosaurs. Neal Naranja was a man with that obsession so much that he went on a life quest to uncover as many dinosaur bones as he could find, even going as far as finding a real dinosaur egg, an accomplishment that only a few people can claim. His findings are now being held at the Naranja Museum; over a thousand dinosaur bones call this museum home, and it currently houses a 26-foot-tall Hadrosaur and a four-inch coelacanth. 
The goal of this museum is not just to put on display a bunch of dinosaur bones but lay the groundwork for future explorers to go out on their journey and find dinosaur bones. They work to maintain a low admission fee, so anyone who wishes to come in has a chance to do so. In addition, this museum is the perfect place to take the family and engage in another learning lesson. To see what the very creatures who once walked this earth looked like and how scary they might have been.
As I mentioned at the beginning, people have loved dinosaurs for a very long time, so it's only appropriate to go to a museum strictly dedicated to showcasing dinosaurs and teaching and helping the community.
Conclusion
Years of prosperity have helped Lufkin create a city that not only appeals to the people within the city but to those who choose to come and visit. At first glance, it may not be the number choice on someone's bucket list, but it is a place filled with many surprises, and this list only scratched the surface of all the beautiful things in this city.
Many of its locations are not just places meant to drive a profit, but they are looking to teach and educate not only about the history of Lufkin but about an assortment of amazing things that most big cities wouldn't care to showcase. 
Then there is the community; in cities like this, you find hard-working people looking to make a living. It is conceivable that these very people are the type of people who will be the most welcoming and provide the best service. Walking into Lufkin could be like walking into a paradise you didn't know existed.
This location is welcoming, fun, relaxing, and could be the best place you visit, even if you went to all the main tourist hubs in America.
Once you finish your trip, you will realize none of them held a similar sentiment as Lufkin did.