Lufkin is a city within the boundaries of Angelina County, Texas. According to a 2020 census, Lufkin has a population of 34,143, making it the largest city within the county.
The city was named after Abraham P. Lufkin, founded in 1884 but was not officially incorporated into the country until 1890. Lufkin is known for its deep roots in the timber industry and is home to the Texas Forestry Museum, which showcases the history of forestry in Texas.
The city is also home to Angelina College, a community college that serves the East Texas region. Still, the city underwent substantial industrialization even when that "boom" settled down.
By the 1960s, the city started to transition from a poor, rural area to a more modern one, with improvements to the education sector and people's way of life.
Things to Do in Lufkin, TX
1. Visit the Ellen Trout Zoo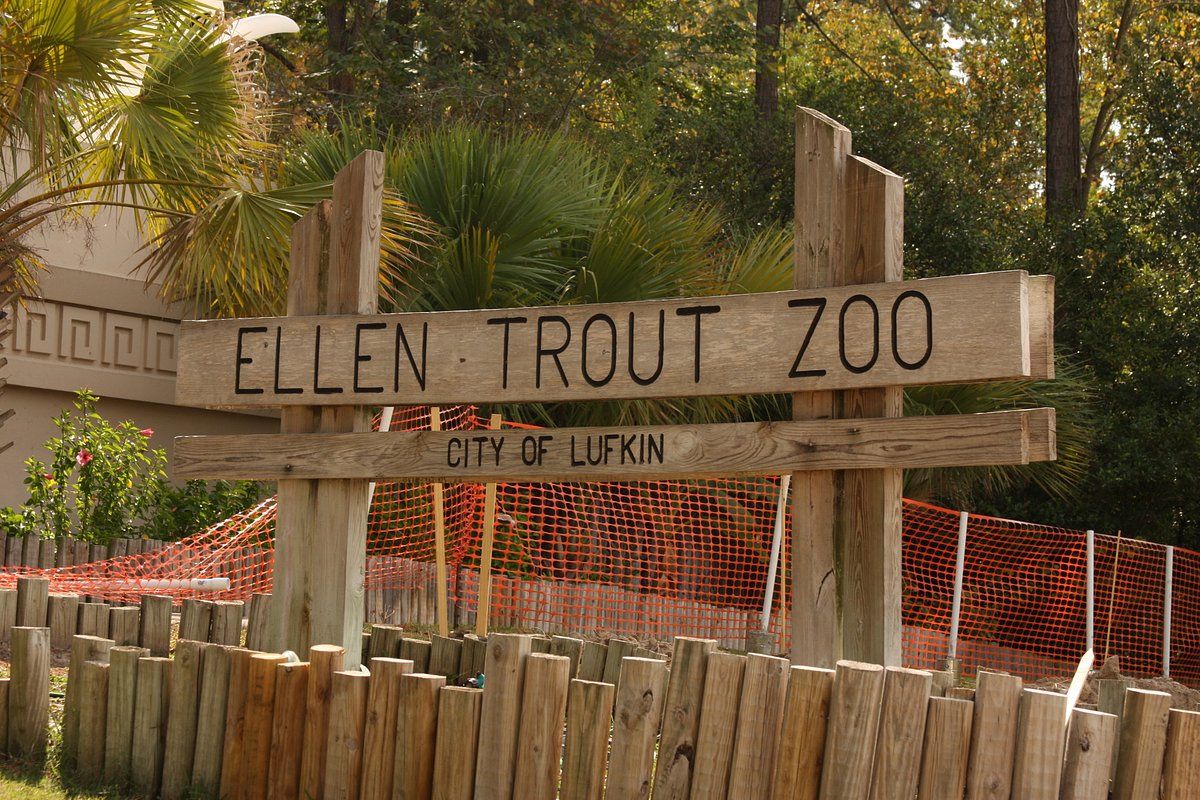 Animals can be some of the most entertaining creatures to observe in their daily life. For decades, zoos across the country have allowed people to witness animals in what can closely resemble their natural habitat, and Ellen Trout Zoo does the same.
This zoo is home to more than 700 animals and has been able to attract over 100,000 yearly visitors steadily. With so many people coming to this zoo each year, they must have something worth seeing. You can find anything and everything at this zoo when it comes to animals.
2. Learn some history at Texas Forestry Museum
Lufkin was built on its timber industry during its inaugural years. It could very well be why it was able to go down its path of economic growth, so timber and forestry have a close association with the city. This non-profit has been collecting log relics since the 1950s, even before it became an established museum.
Their goal since their opening day has always been the same. To show the world the art that is trees, how to plant trees, and the process of cutting them down and processing them into items we use in our everyday life.
Learning can be the most powerful thing someone can do, so even learning about trees could shed some light on an area previously unknown to you.
3. Take a breath at Kiwanis Park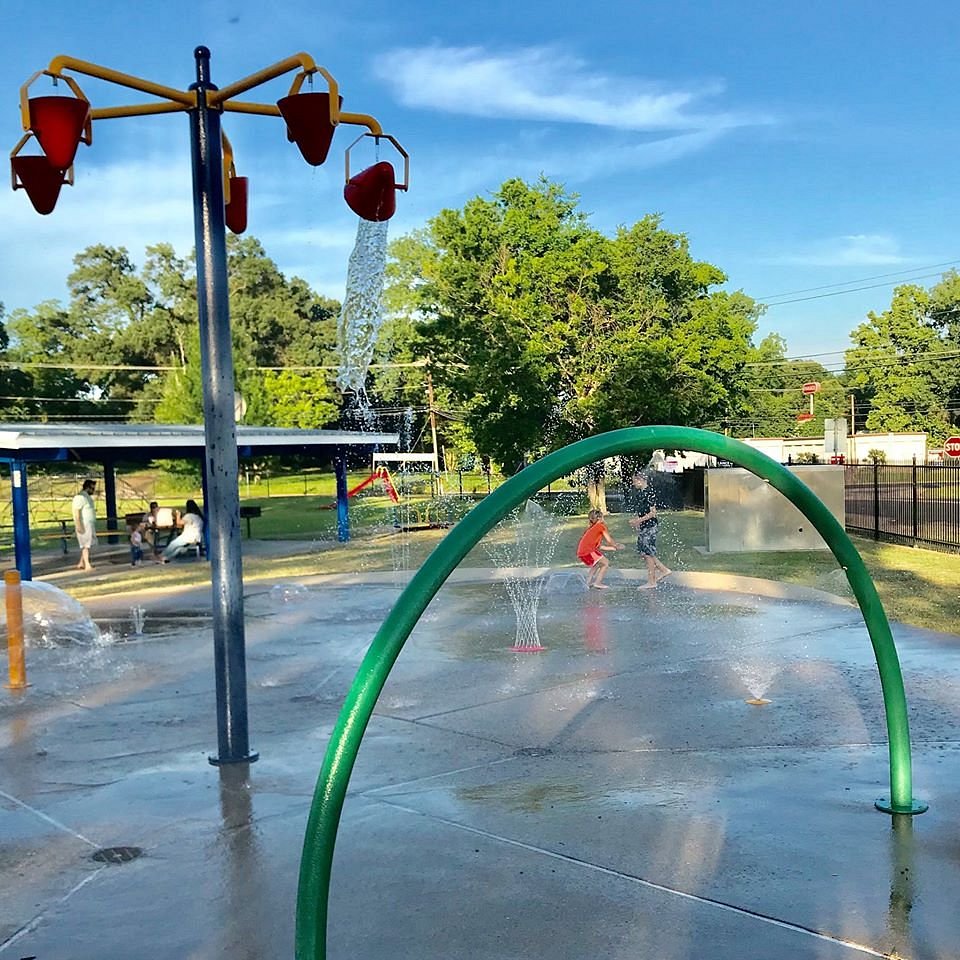 Taking time off from the daily adventures of a new city can be crucial to maintaining moments throughout the vacation. Kiwanis Park is the perfect place to put your feet up and relax before setting sail for your next adventures.
It is filled with hiking trails and little playground areas for children to play in, so it can be the perfect place for a little family relaxation.
4. Attend a performance or show at the Pines Theater
Everyone likes a good movie or a performance, but what some people may complain about in some of the more well-known tourist cities is the crowds. Well, at Pine Theater, you are not only sure to get a good performance or watch a good movie, but you will also have plenty of legroom.
This little theater hosts everything from movies to comedy shows. You can either look at some of the classic films they put on display or buy a ticket to one of the numerous performances they have on.
5. Enjoy the local community at Angelina County Farmers Market
When you walk into a new city, you are sure to see things that you don't see in your home city, and when you see these things, you may have the impulse to buy everything and take it home.
Save that money and head to the Angelina County Farmers Market. This market is where you can find authentic local items made by the local people.
6. Visit the Naranja Museum-Natural History
From the time of Jurassic Park to now Jurassic World, the country always had a fascination with dinosaurs.
Neal Naranja was a man with that obsession so much that he went on a life quest to uncover as many dinosaur bones as he could find, even going as far as finding a real dinosaur egg, an accomplishment that only a few people can claim.
His findings are now being held at the Naranja Museum; over a thousand dinosaur bones call this museum home, and it currently houses a 26-foot-tall Hadrosaur and a four-inch coelacanth.
7. Do some shopping at Lufkin Mall
Lufkin Mall is a popular shopping destination located in Lufkin, Texas. It offers a wide variety of stores and products for shoppers of all ages and interests.
At Lufkin Mall, you can shop for clothing and accessories at popular fashion retailers like American Eagle Outfitters, H&M, JCPenney, and Dillard's.
Additionally, you can find home goods, beauty products, electronics, and other specialty items at stores such as Bath & Body Works, Best Buy, GameStop, and Victoria's Secret.
8. Go fishing at Lake Sam Rayburn
Located approximately 15 miles north of Lufkin, Lake Sam Rayburn is a popular destination for fishing enthusiasts. This large reservoir spans over 114,000 acres and offers ample opportunities to catch a variety of fish species.
The lake is well-known for its trophy-sized bass, making it a favorite spot for tournament fishing. Some of the popular tournaments held at Lake Sam Rayburn include the Bassmaster Elite Series, FLW Tour, and Toyota Texas Bass Classic.
Check the official websites of the tournament organizers or the Texas Parks and Wildlife Department for the most up-to-date information.
9. Play golf at one of the area's golf courses such as Crown Colony Country Club
This place has a premier golf and country club. The club features an 18-hole championship golf course designed by Robert Von Hagge and Bruce Devlin, which is widely regarded as one of the top courses in the state.
The course is known for its challenging layout, with undulating fairways, strategic bunkering, and water hazards that require precise shot-making.
Crown Colony Country Club also offers a driving range, practice facilities, and golf instruction from experienced professionals. Members can also take advantage of the club's fitness center, tennis courts, and swimming pool.
10. Take a stroll through the Lufkin Azalea Trail
The trail winds through the city's Azalea District, which is known for its vibrant azalea blooms that typically occur in the springtime. Being well-maintained and features both paved and unpaved sections, with benches and picnic tables along the way for hikers to rest and take in the scenery.
The trail is relatively easy and suitable for hikers of all skill levels, with gentle slopes and occasional stairs.
11. Learn an instrument at The Old Time String Shop
Actually, situated in Nacogdoches about 24.5 miles from Lufkin, Texas, this place has an amazing story. If you happen to be in for a couple of days in Lufkin, this place should not be missed especially if you are a music enthusiast.
The building dates back 100 days ago and it was previously a cafe.
The owner has an experience of 40+ years of in instrument repair and is truly passionate about music. For private lessons, including opening hours and fees, you can contact them directly on their website.
12. Visit the Memorial Medical Center
With a long history of serving the Lufkin community and surrounding areas since 1949, and has grown to become one of the largest employers in the region, with over 1,500 employees.
The hospital is committed to providing high-quality healthcare services to its patients and has received several awards and accreditations for its patient care, including recognition for excellence in cardiac care and stroke care.
Currently, this is the main hospital for the people living in the city and is part of the CHI St. Luke's Health system, which is a nonprofit health system that operates hospitals and other health facilities throughout Texas and Louisiana.
13. Have fun at Texas State Forest Festival
The Texas State Forest Festival has been a tradition in Lufkin for over 80 years and is a popular event that draws visitors from all over the state.
The festival is typically held over a period of four days in late September, with the exact dates varying from year to year. Make sure to check their website ahead of time in order not to miss it.
14. Go camping at Davy Crockett National Forest
This is a popular activity for outdoor enthusiasts looking to escape the hustle and bustle of city life. With its pristine forests, clear lakes, and abundant wildlife, the forest offers a beautiful backdrop for camping.
The forest has several campgrounds that cater to different camping preferences, from primitive tent camping to RV camping with hookups.
Some of the things to keep in mind while camping in the forest include keeping a safe distance from wildlife, being mindful of fire hazards, and being prepared for sudden weather changes.
15. Enjoy a good cup of coffee at Standpipe Coffee House
Known for its quality coffee drinks and cozy atmosphere, Standpipe Coffee House is the most popular spot for locals and visitors alike. The coffee house is named after the Standpipe water tower that was built in 1915 and stands tall in downtown Lufkin.
Here, you can enjoy all types of coffee from espresso, cappuccino, latte, and cold brew to teas and even pastries, sandwiches, and salads if you happen to be hungry.