Winston is a small city in Douglas County, Oregon with a population of 5,416 as of 2019. What it lacks in size, it makes up for in history and areas of entertainment within the city and the surrounding area. Its typical Mediterranean climate allows for ideal weather and the ability to explore and witness what this city has to offer.
You will not be disappointed if you take your family here for a vacation, as it provides you with access to a safari, a brewery and so much more. 
The size can also be seen as a benefit, as it can allow you a more personal experience with the surrounding area and the residents, who are always welcoming to newcomers.
What this article will be discussing are the 9 places you need to add to your wishlist when going to Winston, Oregon. These places to see will only be the tip of the iceberg, but they will be sure to get you off to a good start. 
1. Lookingglass brewery
It would not be a small city if there wasn't a local brewery around. It was opened in 2016 with eight beers on tap. It has now added seven more taps to bring its total to 15. Lookingglass provides this intimate interaction and friendly environment where you can get a firsthand experience of mingling with the locals.
It's also conveniently located near other attractions, where you could grab a cold one and make your way over to see what else is available to you.
Of course, drink responsibly, but make sure Looking Glass is on your list of places to attend. 
2. Wildlife Safari
A safari is a different experience than a zoo. It's a closer look at an animal in its natural environment, and Winstons Wildlife Safari provides you with that experience. Established in 1972 by Frank Hart whose goal was to not only put on display animals but provide a safe haven in the Pacific Northwest for rare and endangered species.
Now the safari has been classified as an AZA-accredited non-profit park. It is now dedicated to conducting research and providing education to the general public.
If you want to see rare and exotic animals, a wildlife safari is the place to go, and it will leave you speechless with what you will be seeing. 
4. Morrison Rogue wilderness adventures
Now it would not be a vacation without some form of an adventure, and it would not be an Oregon adventure if you did not do something along a river like kayaking. Morrison Rogue Wilderness adventures provide you with the rise of a lifetime as you navigate across the rogue gorge and see all the beauty the trail has to offer.
They also offer patios where you can get your hands on some lunch and take in the atmosphere. They assign you to trained professionals who give you a crash course on what to expect and keep you safe.
It's an experience for the whole family that will give you a good look at the beauty the countryside has to offer. 
5. Abacela Winery
Now that we got the beer-drinking out of the way, it is now time to take a more classy approach, and that can be found at Abacela Winery. As mentioned with the Looking Glass brewery, this location is only about a twenty-minute drive away from the Lookingglass.
Established in 1995, this winery seeks to present drinks that have a fine balance between grape variety and terrier. With their fruits hand-picked and processed through a flow winery, this winery provides that special taste that makes you feel like you are living the high life. 
Don't forget about the food either, because with their handmade pizzas, and we all know, nothing is better than pizza and wine. It will leave your belly full and you wishing for the next day to come so you can go again. 
6. On the River Golf and RV Resort
Not so much something to do, but more of an experience. A moment to relax, take in some scenarios, and relax. This RV park was established in 1995 and is a family-owned RV park. They provide four thousand feet of river frontage, so you can see the beautiful river streamline by your feet.
They come with free WI-FI, showers, and a catch and release pond. The best part of a vacation is the ability to sit and absorb everything you just experienced. Think about making this the last stop on your trip so you can reminisce about the splendid time you spent in Winston, Oregon. 
7. Pedego Electric Bikes Eugene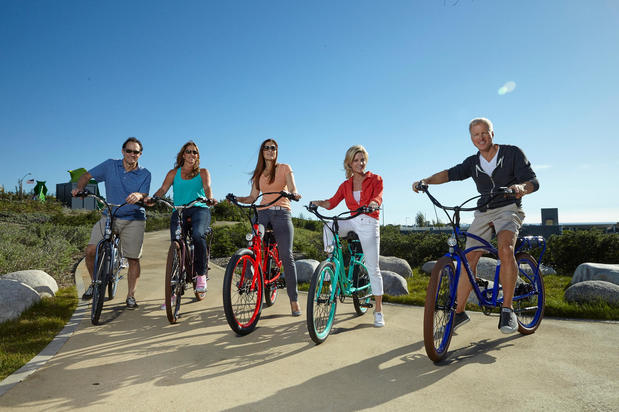 Some may think that riding electric bikes around can only be a big city thing. Not any more, thanks to this locally owned bike shop. The benefit of going to a locally-owned shop is another chance to connect with someone directly related to the community. You know you will be receiving home treatment from people who know the area and care for their patrons.
This bike shop puts customer service at the top of their list and also regularly updates their equipment to make sure that the customers are well taken care of. They also provide affordable rates, and you could even enjoy the bike all day, making it your means of transportation. It's a great way to get around and to get some fresh air, so make sure to take advantage of it. 
8. Fagan Farms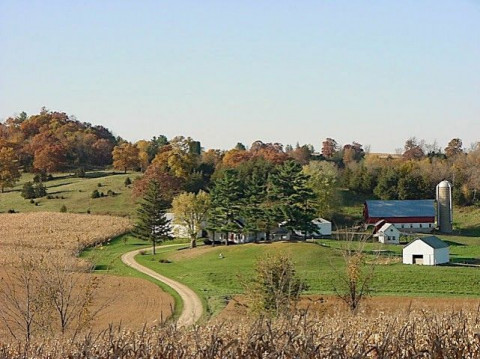 Riding horses is a tradition that has been taking place for centuries. But now, even though riding horses isn't the main mode of transportation anymore, it is still an enjoyable experience. You can now have that experience with Fagan Farms, a seven-acre property that can be found at the bottom of Robert's Mountain. They provide horseback riding lessons with a view, and it also acts as a farm.
Other livestock can be seen grazing around within a protected perimeter. They also act as a training facility, so if you have horses or wish to see the training process take place, they provide affordable rates for both. 
9. Rogue Overland Adventures
Have you ever wanted to go on an adventure where you feel deeply connected with the earth around you, finding plants and animals and getting a close look at them? Well, that is what Rogue Overland Adventures can provide you with. Rogue is a tour service that takes you to all of the historical and cultural elements of Winston, getting you up close and personal with all the things that have made this location popular and stand out from the rest.
Established in 2017 by a young man who always wanted to be a tourist guide. They provide you with an excellent experience for you and your family to enjoy. Most of this will be done on foot, so be aware of that. They provide overnight camping, or daylight hiking, all to show you the hidden gems of the tiny city. You can see why people have moved here. It may convince you to want to move there. They also provide lunch and coffee as an extra perk.
10. Douglas County Museum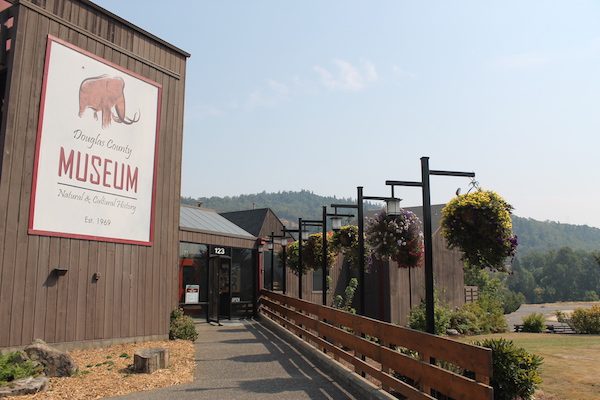 Many travelers want to get an understanding or a background of the place they have decided to go to. What Douglas County Museum looks to do is to give you an inside look into the history of the county, which includes Winston. Being Oregon's largest natural history museum, they show you artifacts from the early days.
They provide a history lesson on how settlers came across this land and cultivated it into what it is today. Dating back more than 10,000 years with the Umpqua tribe that still calls the land home, you will be exposed to spear points, woven quilts, you can even find pieces of the Oregon, and California Railroad.
There 7,000 physical items are held alongside 3,000 herbal specimens. It's a snapshot into the history of this county that can make you feel like you are right at home and even create this little bond with the community that will carry on after you are gone. 
Conclusion
Size should never confuse a person. It dates back to the old saying "the best things come in small packages". On paper Winston, Oregon may seem like a small, meaningless town, but it is towns like this that can provide the best time of your life. It can be a welcome relief from the hustle and bustle of the urban lifestyle.
To get away from the pressures of society, soak in some fresh nature and good views. It could be the recharge that so many of us desperately need.
From wineries to horseback riding or kayaking, you could have everlasting memories in this phenomenal city.