Edinburg, Texas is a city found in Hidalgo County, with a population of 101,710 according to the 2019 census. Originally called Chapin in 1908 in honor of one of the founders of the city, it was changed to Edinburgh in 1911 to instead honor the businessman John Young who was from Edinburg, Scotland.
Edinburg much like the rest of the county has been a thriving community that has not only seen rapid population growth but a rise in attractions. To keep the good times coming within the city they have highlighted their attractions to show how they stand out from the rest. With a higher population comes more revenue for the city which means money to be invested back into the community, and Edinburg does not hold back. 
In this article, we will go over the 14 things to do in Edinburg, Texas and show you why this city stands out from the rest.
Things to Do in Edinburg, TX
1. Visit the Museum of South Texas
What stands out in Texas more than most states is that depending on which part of the state you are in, they can have drastically different historical perspectives. Texas once upon a time used to be a part of Mexico until it won its independence in 1836. For the most part in southern Texas, you will find a lot of connections to its Mexican origins.
What the Museum of South Texas wants to do is show you how deep those roots go. They want to show you the fighting that took place in the Mexican-American war. Gives you a bird's-eye view of what it was like in The Alamo.
They want to show you what makes southern Texas different from the rest of the state, and how Edinburg fits into that history. It will be a great way to start a vacation and get an understanding of what you are about to walk into. 
2. Enjoy a shopping day at La Plaza Mall
You can go shopping in your hometown, but it feels different when you are shopping in another city. With Edinburgh becoming a growing city it needs to find a way into investing in its people, and that is what this 1,200,000-square-foot facility tries to do. It gives people a way to blow off some steam, hang out with friends, and buy some high-end fashion. All of this could be your experience as well.
Situated a little more than 5 miles beyond the U.S.- Mexican border you can even be exposed to a little culture on the way. See the new expansions they made and witness why it's so popular in the community. Shopping can seem routine to most people but that is because you have never been to La Plaza Mall. 
3. Enjoy some art exhibits at the International Museum of Art & Science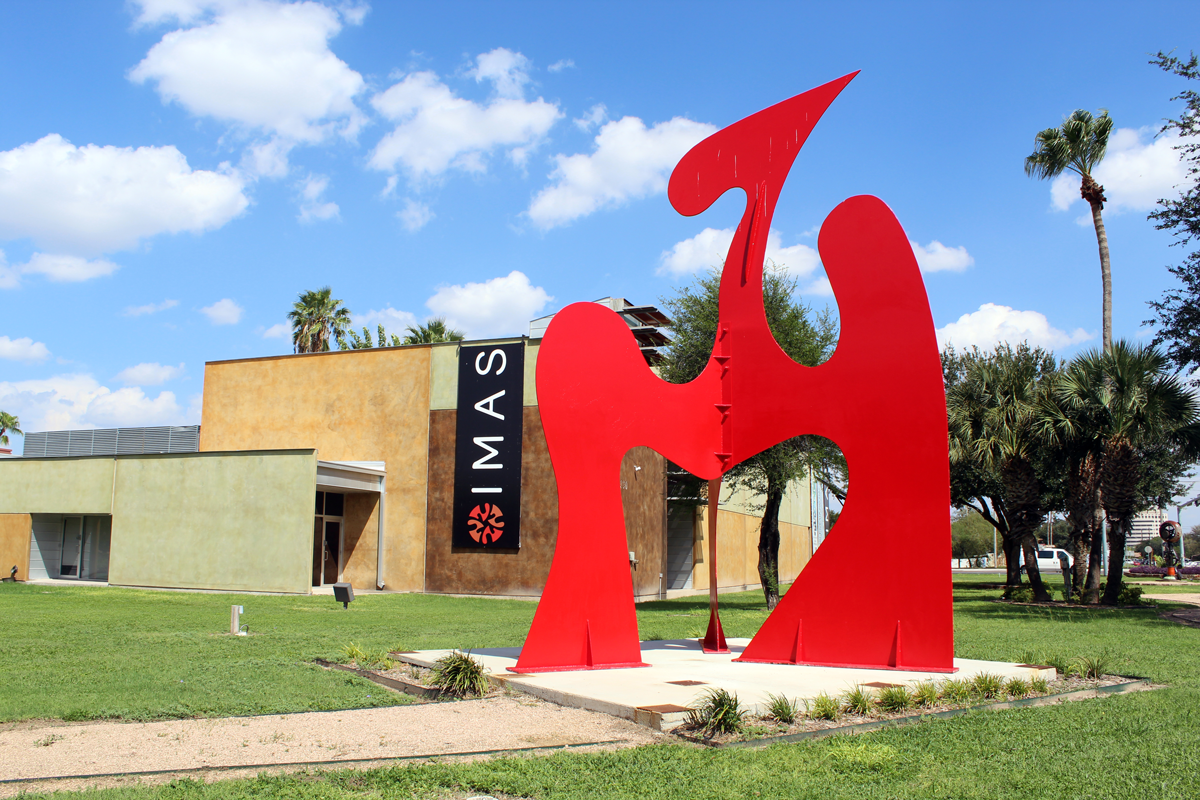 No one would ever think that science and art would be able to merge and function alongside each other, but this 50,000-square-foot exhibit aims to prove them wrong.
Combining their art exhibit, and their science exhibit, their aim is to show people original works of art while still encouraging their creative, analytical side of them. They even have science-themed art pieces that remain educational without venturing too much into the Sci-Fi arena. 
This museum is packed with over 2,000 natural history pieces, 4,500 folk art pieces, and over 1500 fine art pieces that date back not only to its Mexican roots but goes as far back as the 16th century.
5. Have fun with your friends at Xtreme Laser Tag
Now that the history lessons are over. It is now to get some fun and entertainment in, and the best place to start would be Xtreme Laser Tag. This indoor facility comes with all of the bells and whistles to make sure you and the family are having an amazing time. Get lost in the rapid light show, and have a hard time hearing your opponent's footsteps with the sound effects ringing out.
This laser tag experience will leave you with leave and headaches as you watch your little ones run around and beat you at every turn. It even comes with changing terrains and if that was not enough they even give you scenarios to run with.
They do not let up on the fun and they make sure to keep you guessing at every turn. There is never a dull moment and you will not be disappointed to spend your day with Xtreme Laser Tag.
6. Take your kids to the Zone Action Park
Call it a park or call it a miniature carnival, either word would be appropriate but the main word associated with Zone Action Park should be fun. This Park at first glance may look like a simple miniature golf arena, but the deeper you explore you will find the batting cage, video arcade, and so much more.
It gives a new meaning to a miniature golf course. You could easily have all members of your family in each facility having the time of their life.
This park also has the luxury of being one of the most highly-rated miniature golf parks in the state of Texas. They do not get that rating if they do not promote a safe, clean environment that will leave you with gut-busting laughs.
The Zone Action Park is more than a park, it's an experience and you need to take full advantage of this experience. 
7. Have fun at the First Pitch Academy
The chance of living out your baseball or softball dreams has finally come true with First Pitch Academy. This training facility includes a batting cage where you can get pitches thrown at you at varying speeds.
It's a great moment to have some fun and to live out your childhood dreams. They also come with training sessions where you can get lessons on the art of hitting from professionals.
One lesson and the next day you could have the Yankees calling you to join their team. In a time when so many of us wish to stay indoors and play video games, or watch TV, First Pitch gives you an alternative and a reason to have some fun in the sun.
Take the family for a day of fun, learn some new things, and just have a blast, those are the memories that will last a lifetime. 
8. Appreciate beauty at Edinburg Scenic Wetland
When most people think of Texas they think of the big cities of Dallas or Austin. What they would never think to find is a wetland/swamp but that is what you can find around Edinburgh, and they make the experience memorable. This 40-acre facility was opened in 2003 and has been a popular destination for guests ever since.
This wetland offers you an up-close experience to see some of the animals that are common in this region. They have bird watching, two wetland ponds, and a gift shop to buy memorabilia to show your friends and make them jealous.
This Wetland aims to provide a fun, interactive experience and hopefully teach you a few things on the way. The beauty and value they offer are unrivaled, catch a glimpse at its beauty and forever be amazed that something like this exists.
9. Take a stroll down historic Jackson Street and admire the beautiful architecture
This is a popular destination for history buffs and architecture enthusiasts alike. The street features a variety of beautiful buildings that showcase the rich history of the region.
One of the standout buildings on the street is the Old Hidalgo County Courthouse, which was built in 1913 and features a striking Beaux-Arts architectural style. The building is now home to the Museum of South Texas History, making it an excellent destination for history lovers.
Another notable building on the street is the Southern Pacific Railroad Depot, which was built in 1927 and features a Spanish Colonial Revival style of architecture. The building is now home to the Edinburg Chamber of Commerce, but visitors can still admire the building's unique features from the outside.
There are also plenty of places to stop and grab a bite to eat or a cup of coffee on Historic Jackson Street. The House Wine & Bistro is a popular spot for wine lovers, while The Coffee Shop is a great place to grab a cup of coffee and a pastry.
Other interesting stops on the street include the Masonic Lodge, which was built in 1929 and features a Classical Revival style of architecture, and the Edinburg City Hall, which was built in 1971 and features a modernist architectural style.
10. Take a cooking class at the Edinburg Culinary Academy
This a fantastic experience for anyone who loves cooking and wants to learn more about the culinary arts. The academy offers a variety of classes and workshops that cater to a range of skill levels, from beginner to advanced.
Whether you're just starting out or you're an experienced home cook looking to improve your skills, there's something for everyone at the Edinburg Culinary Academy.
One of the best things about attending the Edinburg Culinary Academy is the variety of cuisines and cooking styles that you'll learn about. Whether you're interested in classic French cuisine, Italian pasta dishes, or spicy Mexican dishes, there's something for everyone at the academy.
11. Check out the Edinburg Public Library
The Edinburg Public Library building itself is an impressive architectural feat, blending modern design with elements of traditional South Texas architecture. The building features a spacious, light-filled interior with large windows that provide views of the surrounding landscape.
The library's design incorporates elements of South Texas architecture, such as stucco walls, clay tile roofing, and decorative wrought iron accents. The building's exterior is also adorned with beautiful landscaping, including native plants and trees.
The library is dedicated to providing free access to information, education, and entertainment to all residents of the city.
12. Tour of the historic building of the Hidalgo County Courthouse
A visit to the Hidalgo County Courthouse is a must-see for anyone interested in history, architecture, or local culture. The courthouse is a stunning example of early 20th-century architecture and is listed on the National Register of Historic Places.
Tourists visiting the courthouse can take a self-guided tour of the building's interior, admiring the intricate details of the architecture and design. Visitors can also learn about the history of the courthouse and its role in the development of Hidalgo County.
13. Attend a UTRGV Vaqueros basketball game at the UTRGV Fieldhouse
Attending a UTRGV Vaqueros basketball game is a lively and exciting experience. The atmosphere is electric, with fans cheering, clapping, and shouting in support of their team.
The Vaqueros have a strong fan base, and attending a game is a great way to connect with the local community and get a taste of the passionate sports culture in the Rio Grande Valley.
During breaks in the action, the arena's DJ plays music and hosts various contests and games, adding to the lively and festive atmosphere. Make sure you add this to your list if you enjoy watching a basketball game.
14. Visit the Edinburg Fireman's Park
Edinburg Fireman's Park is an excellent destination for a first-time tourist looking to experience the natural beauty of the Rio Grande Valley. With its picturesque lake, walking trails, playground, and picnic areas, there's something for everyone to enjoy.
Fishing enthusiasts can try their luck at catching a variety of freshwater fish, while those seeking more leisurely activities can rent paddleboats or kayaks to explore the lake. The park's basketball court and volleyball net provide entertainment for visitors of all ages, and the park's community events, including concerts and festivals, are always popular.
Conclusion
The history of Texas is an interesting one, the history of Edinburg is even more interesting. This tiny city at the southern end of Texas is slowly becoming its own powerhouse in a state of powerhouse cities. It is becoming a popular destination and the attractions above make it clear why.
The extra bonus to add on top of these other attractions is that it can be a catapult to Mexicans if you wish to go to that country. 
This cultured city has made its mark on the state, but now it can make its mark in your life. Everyone always talks about the big cities because of the fancy things they throw at you. What makes smaller towns the better tourist destination is the warmth you feel in the town. Not just from the people but from the attractions themselves.
They allow you to escape from your daily problems or help prevent you from being a hermit within your house walls. They get you outside and provide a level of fun that Netflix could never provide you. The small city of Edinburg deserves your time, so when you get the time, make your way to the city and have the time of your life.